14 February is coming up and romantics are already preparing for it. Even if you're not an excellent chef, you can organize a special dinner at home. All you need to do is create the right atmosphere, pair good wines with simple dishes, and toast with the best Prosecco DOC.
Prosecco DOC: the perfect wine for Valentine's Day
Is it really possible to choose the perfect wine for every dish? Wine pairing rules are no longer binding and strict about classic combinations, encouraging the experimentation of most fearless sommeliers, and revealing unexpected surprises.
For those who prefer a meal served only with sparkling wine, maybe to highlight a special occasion, there's nothing better than the best Prosecco DOC, which can satisfy even the most sophisticated palates and emphasize the strengths of each dish.
Even on the most romantic evening of the year, this Italian excellence is a perfect option, so anyone wondering how to pair Prosecco DOC with Valentine's Day dishes will have endless choices.
Which dishes should it be paired with?
People often think that Prosecco DOC should be drunk as an aperitif or just to toast to an occasion, but is this really true? Actually, this is a limitation that makes no sense at all, because Prosecco goes very well with both starters and main dishes, as well as with a multitude of very different ingredients.
To suit your partner's tastes or your cooking skills, it may be interesting to look at some of these prosecco and food pairings in order to achieve an ideal and balanced result.
For a meat-based dinner
It is common to pair Prosecco Extra-Dry DOC with white meats and avoid overly savory or spicy main dishes. However, this is not the only way to enjoy a glass of sparkling wine if you are planning Valentine's Day dinner with meat.
Surprisingly, Prosecco Rosè DOC seems to highlight the characteristic qualities of the game, by contrast, offering an unusual but extremely interesting tasting experience for those who want to venture into the preparation of a pigeon or a rabbit loin.
With delicate fish dishes
If you want to focus on sensitivity, both chromatic and in terms of flavor, fish is always a suitable solution. Prosecco Rosè DOC Extra-Dry pairs well with the color of salmon and shellfish and underlines their taste, while a Prosecco Extra Dry DOC might be intriguing if you choose a sea bass carpaccio or swordfish tartare. If you like fried fish, you'll love the pairing with Prosecco Brut Millesimato DOC and its lively perlage that cleans the palate.
Finally, one last winning combination should be emphasized: when Prosecco and sushi are paired. Even in this case, Prosecco Rosè proves to be perfect, enhancing the flavor of fish roe and raw seafood, while respecting the balance between seaweed and sweet and sour rice.
Also for vegans and vegetarians
As a demonstration of its full versatility, it can be said that even when preparing a completely vegetarian dinner you won't have to renounce the pleasure of drinking a good Prosecco. No matter if it's the freshness of a salad with fennel, black olives, and oranges, the refined balance of a poke bowl with rice, avocado, spring onion, pomegranate, and walnuts, or a rich cauliflower au gratin with béchamel sauce, Prosecco Brut Millesimato DOC will ennoble the nuances of any preparation, from the simplest to the most elaborate.
Its informal soul
If you really don't want to cook for Valentine's Day or if you're planning an informal dinner, you'll be pleasantly surprised to discover that you can also pair prosecco with pizza or good focaccia.
In this case, it may be a good idea to choose delicate ingredients for the pizza topping, perhaps avoiding tomatoes and opting for cheeses not over-seasoned.
Prosecco can also be served with focaccia, along with cured meats and platters of local specialties, for a stress-free dinner that will be both appetizing and delicious.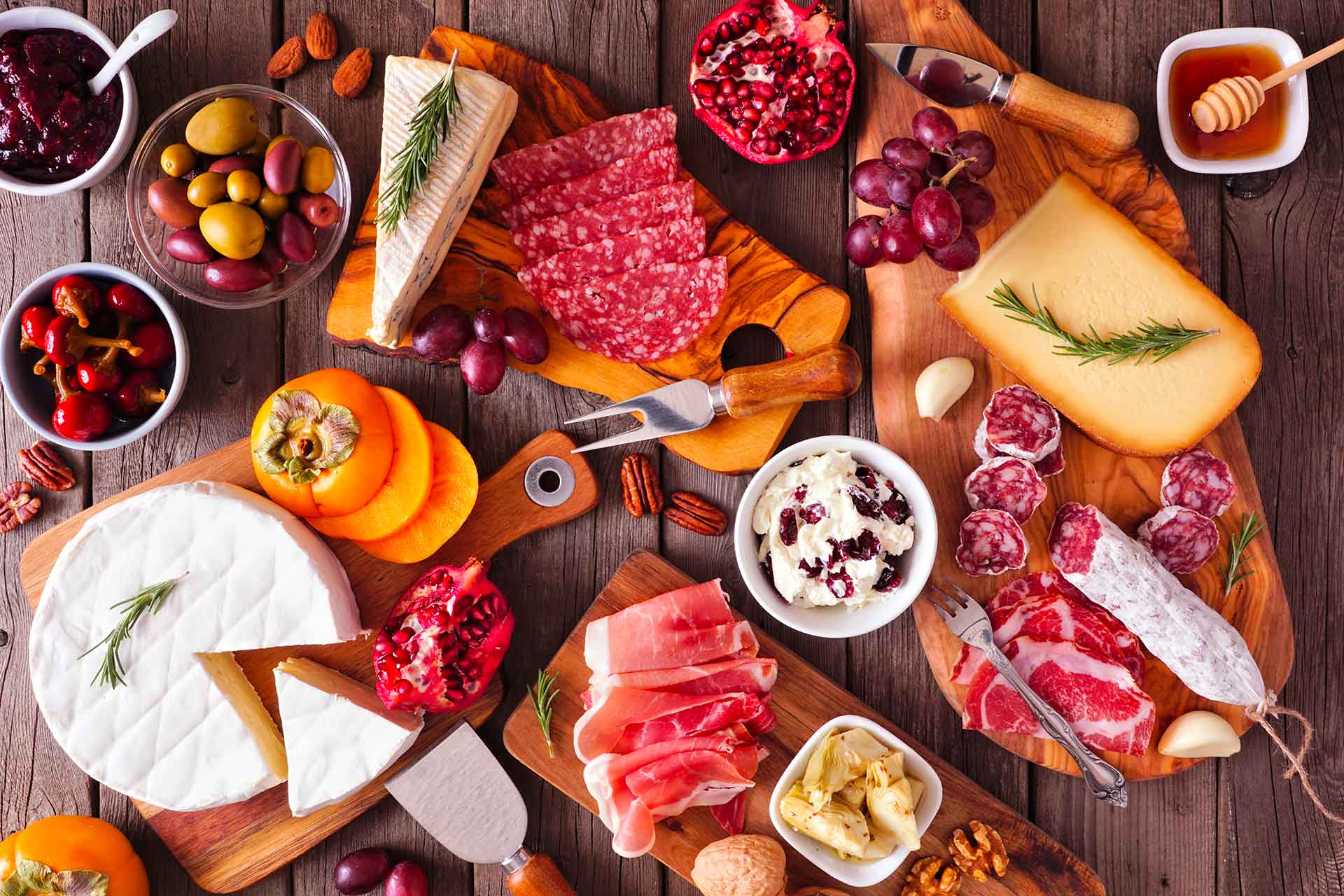 A sweet ending
Richard Gere in Pretty Woman said that strawberries enhance the taste of Champagne. But does the same rule apply to Prosecco DOC? Actually, it's fair to say that the marriage of red fruits and Prosecco Rosè DOC is one of the most successful, so raspberries, strawberries, blueberries, and redcurrants will emphasize its delicate flavors and smoothness.
Puddings can also be paired with Prosecco Rosè DOC. A classic panna cotta with raspberry coulis or a crumbly millefeuille with Chantilly cream can be the perfect way to end the evening with a sweet treat, thanks to the fine perlage in the flûte.