The light of sunset, the vineyards that frame it, and a festive garden ready to welcome the regal entrance of the most beautiful vintage cars: all this (and much more) is 'Le belle di una volta', the classic car show organized by Miglio Rosso now in its Second Edition.
The charm of vintage cars
Elegance never goes out of fashion. Perhaps this is why classic cars fascinate not only enthusiasts but also those who are enchanted by their regal march on parade.
Their sinuous forms, often the result of admirable masters who have made design history, can make people travel through time, taking drivers and spectators into a dreamlike atmosphere.
For that reason, 'Le belle di una volta' is an event not to be missed.
History parades at Miglio Rosso
The long avenue that starts as soon as you pass through the entrance gate of Miglio Rosso seems to have been created just for historic and vintage cars to parade in all their splendor.
Who knows if it was precisely this image that suggested the realization of an event such as 'Le belle di una volta', where enthusiasts and onlookers can closely admire these cars, often considered true family heirlooms to be handed down to new generations.
On the 3rd of September at 5.30 p.m., it will be possible to take part in this event, now in its second edition, and enjoy the pleasure of admiring in person some of the cars that have made the history of our country and that have contributed to making Italian cars true icons of style.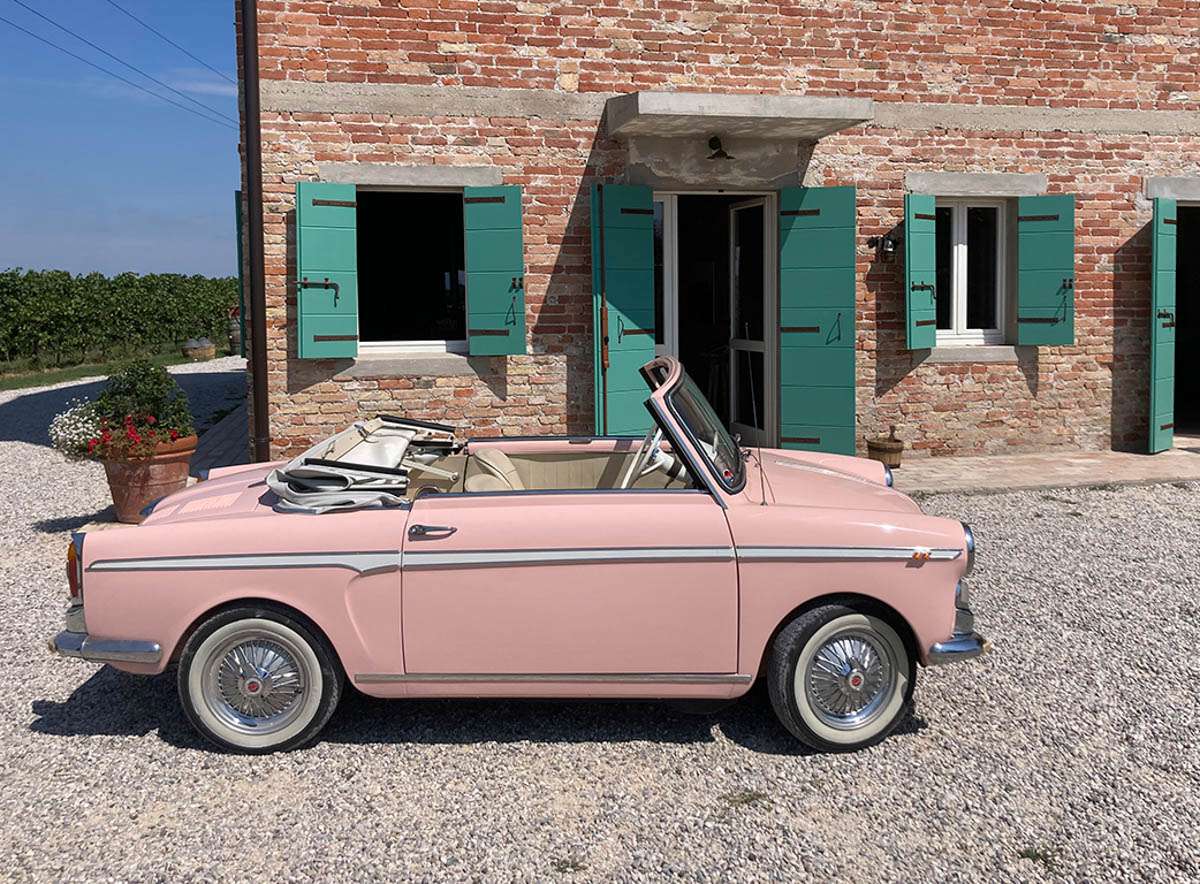 Not only cars
After driving down the long avenue, the historic cars and vintage cars will make a wonderful showing, stopping in the large garden of Miglio Rosso, with the enchanting backdrop of the vineyards at sunset.
From 5.30 p.m. onwards, admission to the event is free, so anyone wishing to participate will be welcome and can enjoy the experience.
On request, it will be possible to have drinks and a late evening Apericena with local dishes accompanied by Miglio Rosso wines.
Last but not least, for football fans, it will be broadcasted live the derby Milan-Inter.
A very special birthday
The birthday girl will be a yellow Citroen Torpedo from 1922, which is now 100 years old, a milestone that has been reached with such undiminished elegance that it will be the undisputed star of the evening.
If you would like to bring your historic or classic car, or need more information, you can contact Miglio Rosso by calling +39 348 570827 or writing to info@migliorosso.com.
Time to say thank you
On Saturday 3 September, there were many of us at Miglio Rosso to admire 'Le belle di una volta'. 
We saw live a beauty that is more contemporary than ever, the result of the care and commitment of those who devote time and energy to vintage cars to keep these treasures of mechanics and design always splendid.
More than 400 people animated our garden, taking photos, admiring the historic cars on show, enjoying the apericena, and sipping Miglio Rosso wines.
We really want to thank all those who contributed to the success of the Second Edition of this event. 
Thanks to Nicolò from Carneficina Menegaldo for the delicacies we enjoyed, and thanks to Adriagel for the cake with which we celebrated the 100th anniversary of the yellow 1922 Citroen Torpedo.
For the floral arrangements, we thank Le boutique Fioreria , and for the music, thanks go to Massimo and the Massimo Live Band.
The biggest thank you goes to those who took part and to those who brought their classic cars so that we could all admire them. Each one of you made this evening special and, motivated by your enthusiasm, we can't wait to get to work on the third edition!