Carnival has always been a time of fun, young and old wear their favorite masks, and on the table is a riot of rich and tasty dishes, not only desserts. What are the typical Carnival dishes and which wines can we pair to enhance them? Let's find out in this journey through regional traditions!
Typical Carnival Dishes
With masks, costumes, confetti, and streamers, Carnival is a brightly colored and joyous celebration, a symbol of merriment and light-heartedness. Even the table reflects this atmosphere of euphoria and traditional recipes are rich in flavor, colorful, and full-bodied.
Although desserts are the most popular, savory Carnival dishes are also delicious. In a virtual journey from North to South Italy, it is nice to rediscover these flavors and to hand them down, perhaps accompanied by a good red or white wine, or, why not, with sparkling wine.
Northern Italy and Carnival dishes
Between February and March, the regions of Northern Italy are still subject to a harsh climate, which is why gathering around the Carnival table is often a reason to serve warm and decidedly nutritious dishes!
In Piemonte, for example, faseuj grass, strongly linked to the famous Ivrea Carnival, is well known. This rich legume soup is prepared after soaking overnight, cooking it for a long time strictly in traditional terracotta pots, and adding sausages, pork rind, and herbs to the beans.
In Alto Adige, on the other hand, the smacafam is very well known, it is a kind of savory pie kneaded with eggs, milk, and oil and often contains sausage and lard for a really substantial result.
The Veneto region also has its own typical Carnival recipe, as Verona has been celebrating Bacanal del Gnoco for over 400 years on the last Friday of Carnival festivities.
Along with gnocchi, which were originally made only with water and flour, they serve pastissàda. To prepare it, onions, a good full-bodied red wine, and horse meat are used, resulting in an exceptional stew.
Carnival on the table in Central and Southern Italy
Continuing our ideal journey among the most famous Carnival dishes from Northern to Southern Italy, we arrive in Basilicata, where small juniper sticks are still used to make frzzul, similar to small macaroni, which are then seasoned with a sauce that is slow-cooked to give the meat flavor and make it full-bodied.
In the Campania region, the Pizza di Sorrento and the Scarpella di Castelvenere are very famous. The first one is a kind of savory pie prepared with brisè dough and filled with ricotta cheese, eggs, friarielli, and small pieces of salami or sausage, sometimes with the addition of grated cheese and stringy mozzarella. The Scarpella, on the other hand, is a baked pasta topped with pecorino cheese and beaten eggs, to which small pieces of dried sausage can be added.
Finally, crossing the Strait of Messina, one arrives in Sicily, where Maccarruna cu cinqu puttusa are known in the Catanese area. Maccarruna cu cinqu puttusa is macaroni whose section has precisely five holes, in which the thick meat and sausage sauces manage to make their way for a delicious result.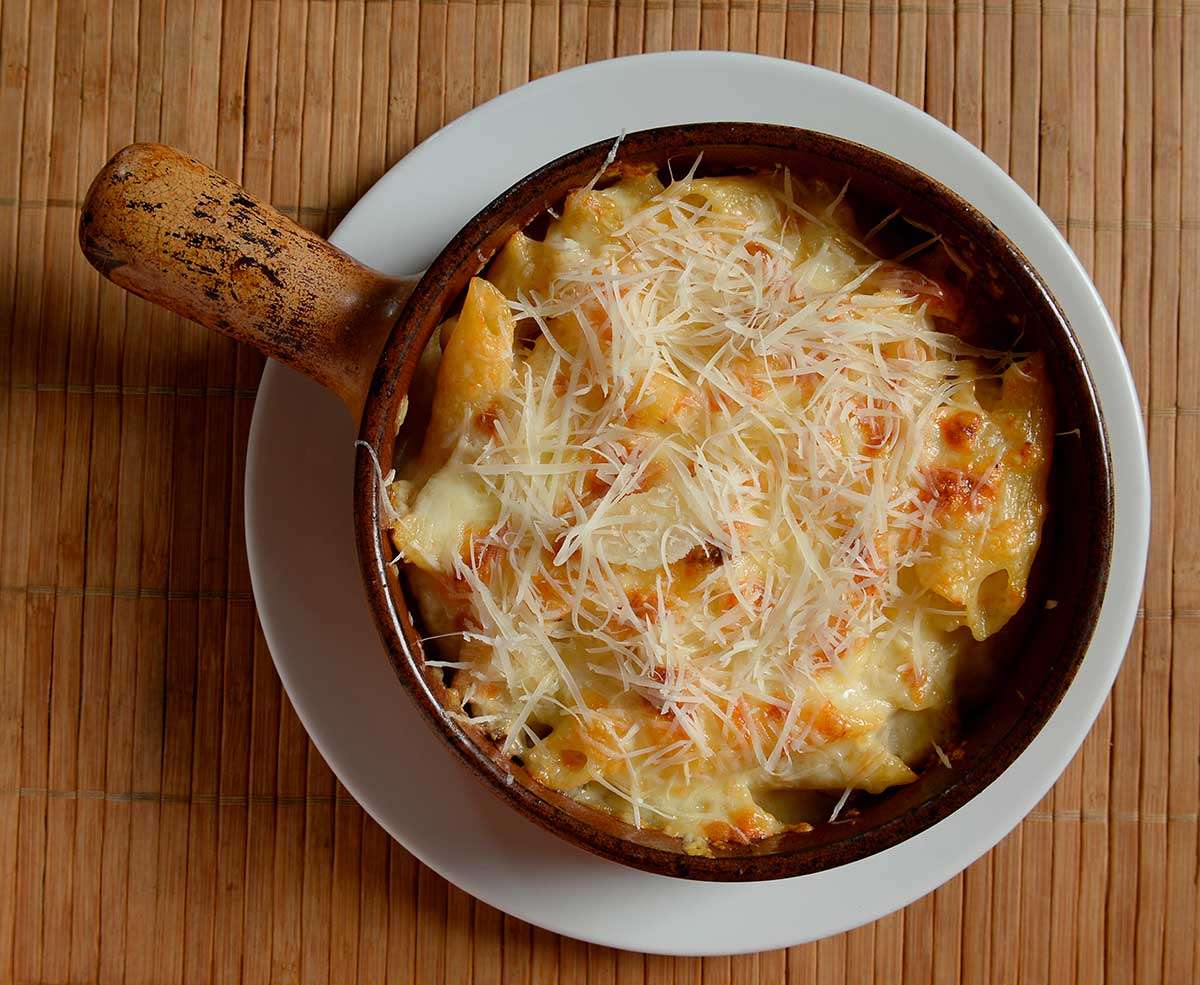 The best wines for Carnival dishes
As we have seen, first courses, whether soups or special pasta formats, created ad hoc to be enveloped in thick sauces, are always characterized by decisive and well-defined flavors, as rich and full-bodied as the wines that should accompany them. Among the most suitable red wines is undoubtedly Cabernet.
With stuffed pizzas and egg and cheese dishes, it might be intriguing to pair them with Chardonnay, a fragrant and delicate accompaniment to be sipped chilled, perhaps even as an aperitif together with diced savory pies.
And with desserts? It is well known that Carnival desserts are mainly fried, whether castagnole, frittelle, bugie, or galani. The best choice is undoubtedly a delicious Prosecco DOC, capable of cleansing the palate thanks to its bubbles and making the moment of dessert even more cheerful and festive.